CMCR Director, Dr. Igor Grant speaks about the priorities and activities of the Center for Medicinal Cannabis Research.

---
Dr. Igor Grant discusses medicinal uses of cannabis with Dr. Peter Arnett on the National Academy of Neuropsychology Foundation's Brain Beat podcast. (February 2022)
---
CMCR's Kyle Boyar hosted a panel discussion on Delta-8 THC at a meeting of CANN's Journal Club. CANN is a subdivision within the Division of Chemical Health & Safety at the American Chemical Society. See below, an introduction by Dr. Igor Grant and Kyle Boyar as well as the full CANN panel discussion.
---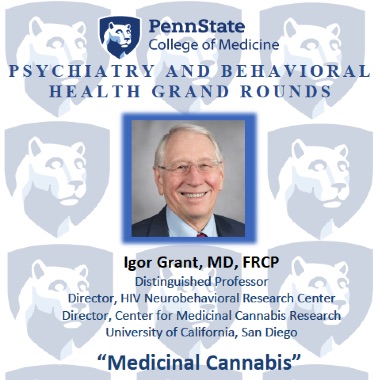 Igor Grant, MD
presentation to

Penn State College of Medicine Grand Rounds (PDF)
(January 28, 2021)
---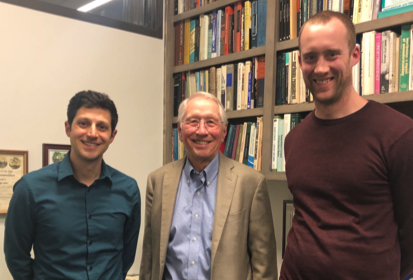 NavNeuro podcast interview with Dr. Grant
Dr. Igor Grant discusses cognitive effects of cannabis use and current cannabis research on the Navigating Neuropsychology (NavNeuro) podcast. Visit the NavNeuro website for more information. (August 1, 2020)
---